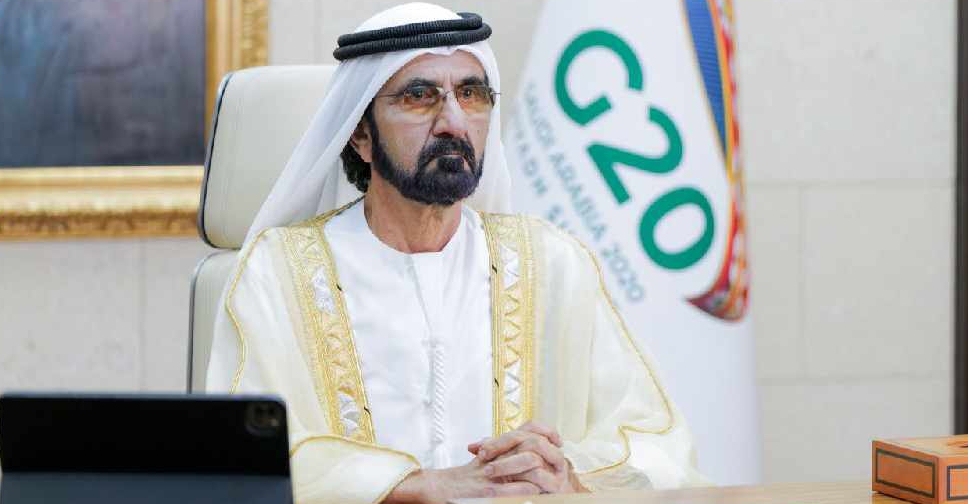 Supplied
His Highness Sheikh Mohammed bin Rashid Al Maktoum, Vice-President and Prime Minister of the UAE and Ruler of Dubai has spoken about the UAE's goals in the G20 Leaders' Summit.
Speaking about his participation on Twitter, His Highness said that the UAE will continue to support all joint international initiatives.
The country will support all policies and projects that guarantee building a sustainable future for future generations.

أكدت خلال مشاركتي في قمة قادة مجموعة العشرين التي تحضرها جميع المنظمات الدولية الرئيسية أن الإمارات ستظل داعمة لكافة المبادرات الدولية المشتركة ..ولكافة السياسات والمشاريع التي تضمن بناء مستقبل مستدام للأجيال القادمة..وشكرنا الجزيل للتنظيم العالمي الرائع للقمة من المملكة الشقيقة pic.twitter.com/zRHU7aFPdo

— HH Sheikh Mohammed (@HHShkMohd) November 21, 2020
The 2020 G20 Leaders' Summit has been held virtually, hosted by the Saudi G20 Presidency. It took place over two days on November 21 and 22.
The G20 is the largest global economic platform around which the world unites to confront and overcome common challenges.