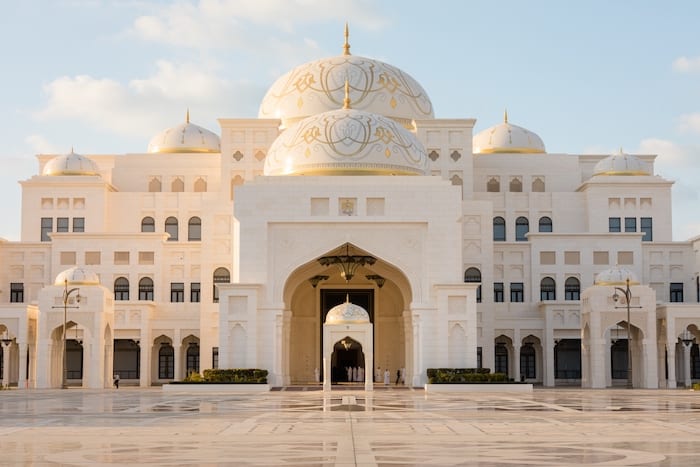 You can now add one more item to your things to do in Abu Dhabi and it's going to keep you very busy
Can we get a collective cheer as one of Abu Dhabi's cultural bulwarks is back!
Qasr Al Watan is set to welcome back visitors on 20 October and as expected, comprehensive health and safety measures are in place
Once again, visitors will get to tour the palace on a journey of a nation. But be warned, don't just turn up as mandatory online booking is in place to ensure that the limited capacity is being kept to.
Other safety measures include:
Keep to social distancing measures
Wearing of face masks
Sanitise hands regularly
Passing through thermal screening cameras
Qasr Al Watan operational hours will be Sunday, Tuesday and Wednesday from 10.00am to 6.00pm and 12.00pm to 7.30pm from Thursday to Saturday. The Palace will be closed on Mondays.
Qasr Al Watan's entertainment, such as the Palace in Motion Sound and Light show, will take place on Thursday, Friday and Saturday evenings. However, the Symphony of the Nation marching band will not be performing and the Qasr Al Watan Library will remain closed until further notice.
For more information and to book your tickets for Qasr Al Watan, visit QasrAlWatan.ae